Bond Help in Idaho
CCI Surety has always provided bond help in Idaho. While our underwriters and marketing team are licensed in insurance and can handle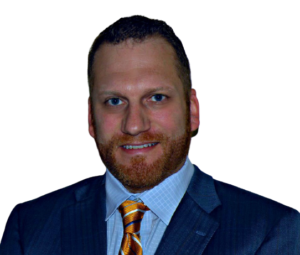 bonds in Idaho, our Southwest Regional office acts as our Bond Help Team in Idaho. CCI Surety does not handle any insurance so you can rely on our expertise on surety bonds while maintaining your own insurance relationships with clients in Idaho.
Contract Bond Help in Idaho
Contract Bonds include Bid Bonds, Performance and Payment Bonds, and many other types of bonds that are required by a third party and connected to contract between two or more parties. CCI Surety has Contract Bond Help that focuses on situations that are challenging to place in Idaho. Our contract bond help team in Idaho are experienced working with contractors that have low credit scores, no CPA financials, or other financial issues.
Commercial Bond Help In Idaho
CCI Surety also has a dedicated Commercial Bond Help Team that focuses on Idaho. There are many different types of commercial bonds. Like our contract bond help team in Idaho our commercial bond help team in Idaho focus on non-standard bond situations. This includes clients that may have been declined because of low credit score. Some commercial bonds in Idaho are more difficult to place or can only be placed with a narrow range of markets. In these situations our bond help team in Idaho also has experience in working with strong accounts that may have no credit or financial issues.
Contact Bond Help in Idaho Directly
Click on our Chat Icon at the bottom of the page during business hours.
Call 602-396-7597 to get bond help in Idaho today
Send us an email at jdillenburg@ccisurety.com
CCI Surety specializes in hard to place contract bonds. Our commercial department handles both standard and non-standard commercial surety bond needs. Our Bond Help Team has the capability to write bonds in all 50 states.
If you are not an insurance professional and would like to work with one, we can direct you to one in your area. Please submit your contact information via the contact area or chat with us below to submit more information.
Bond Help in Idaho – Information
Learn more about our bond help team personnel page.
Contract Bond Applications
Bid, Payment & Performance Bonds Under $400,000 Application
SBA Bid, Payment & Performance Bond Over $400,000 Application
Subdivision Bond Application
Commercial Bond Applications
Motor Vehicle Dealer Bond Application
License and Permit Bond Application
BMC-84 (Freight or Property Broker) Application
Wage & Welfare Bond Application
Utility Bond Application
Lost Title Bond Application
Probate/Guardian Bond Application
Civil Court Bond Application
Business Service Application
ERISA Bond Application
DEMPOS (Medicare) Bonds Application
Fidelity/Crime Protection Contact Us
-This type of bond varies by type and amount, send us more information about the bond need to receive the correct application
Please Note: We can always get started working on Surety Bond submissions or applications that you have already prepared for other markets.
CCI Surety, Inc. specializes in hard to place contract bonds that may have previously been declined by other sureties. We use different kinds of tools which allow us the freedom to think outside the box with our underwriting strategy. We are able to get comfortable with difficult situations using escrow / funds control, SBA Surety Bond Guarantee program and working capital deposits as different options to get the bond approved. The commercial department handles both standard and non-standard Idaho Surety Bond needs.
Contract Bonds
– Multiple Markets
– Can Provide A+ rated bonds
– $3M desk authority for all underwriters, programs for larger projects
– Quick Turn around
– No Agency Requirements
Commercial Bonds
– Standard and Non-Standard Surety Bonds
– Experienced staff specialized in handling Commercial Bond needs
– License and Permit, Fidelity, ERISA, Business Services and Court Bonds
– Miscellaneous Surety Bond Needs
Have any idea to make this website easier to use? Please email jdillenburg@ccisurety.com
Proud Members of the National Association of Surety Bond Producers